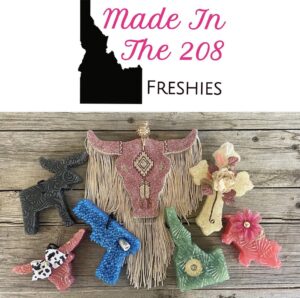 Made in the 208 Freshies
Boise
Idaho themed air fresheners that look awesome and smell amazing!
What Makes This Product The Coolest Thing Made In Idaho?
These Idaho-themed air fresheners are made by a true Idahoan. Each one has a country or rustic flair to it and they just smell amazing. They're not overly expensive or overpowering. You won't drown in perfume with these sweet things. The vanilla (with a touch of caramel) cow head is my favorite.